Monday, February 20, 2023 | 10:00am–2:00pm
Location
Barrie Community Sports Complex
Organization
City of Barrie
Email
kate.ellis@barrie.ca
Choose your adventure! Family Day is the perfect opportunity for families to be active together in the great outdoors at our 8th annual Family Day Winter Adventure at the Barrie Community Sports Complex. 
Join us for horse-drawn sleigh rides, skating on an outdoor rink, snowshoeing, broomball, kicksledding, and axe throwing (ages 10+). Plus, bring your own sled to go tobogganing. Then warm up by the bonfire and try your hand at a craft!
Proudly sponsored by Starbucks
Image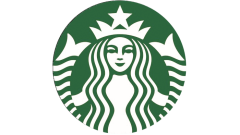 Other Family Day Activities
Nature in Winter Pop-up
From February 17 to 20, get outdoors and experience the beauty of Barrie at Sunnidale Park. See the Nature in Winter Pop-up event listing for details about the self-guided activities available over the Family Day weekend.
Indoor Activities
Plenty of indoor fun is also available on Family Day with a full schedule of drop-in activities (PDF) at Allandale Recreation Centre, East Bayfield Community Centre, and Peggy Hill Team Community Centre. Visit the recreation drop-ins page for more information about drop-in programs, including fees.