In addition to a range of registered program options for all ages, the City offers day camps for ages 4–14, and a designated youth centre open to ages 11–17.
Youth Drop-ins & Youth Centre
Check out current youth drop-in programs at Lampman Lane Community Centre and Peggy Hill Team Community Centre, open to youth 11–17 years of age.
The youth centre at the Peggy Hill Team Community Centre welcomes those aged 11–17, and offers programs and activities designed specifically for youth. The centre provides a safe, creative, active and community-based environment for all young people in Barrie to enjoy. Facility features:
1700 sq ft of space
Accessible
A Safe and Exciting Environment with a Games Room, Lounge, Kitchen and Computer
Volunteers Wanted!

Are you looking for volunteer hours or just want to give back to the young people of our community? The youth centre is always looking for young people and adults to volunteer. If you're looking for school hours, community service hours or just want a fun way to get involved in the community, please email rec.volunteers@barrie.ca.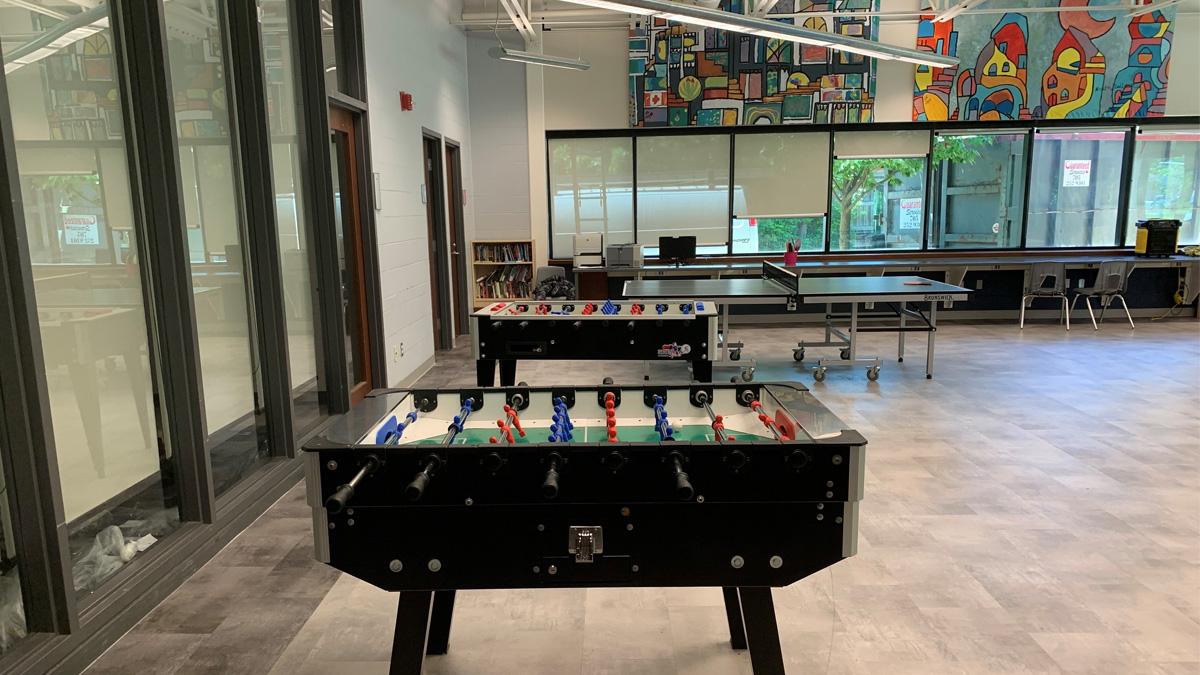 Day Camps
Fun for EVERYONE. Day camps offer a fun and safe environment for kids from ages 4–14 to experience a variety of outdoor activities with a focus on fun, making friends, arts and crafts, sports, and camp games.
HIGH FIVE Accreditation
The City of Barrie is a HIGH FIVE Accredited Organization. This means that we have achieved the highest recognized level of quality and safety in children's sport and recreation in Canada. We put children first with a focus on quality and healthy child development. We strive to ensure all programs are led by caring leaders who place an emphasis on helping all our participants to; make new friends, feel stimulated through play, build confidence through learning new skills, and feel like a part of the team through active participation.