Type
Community Centre
Recreation Centre
Features
Youth Centre (11–17)
EV Charging Stations
Fitness Centre
Gymnasium
Ice / Arena
Meeting Room
Multi-Purpose Room
Pool
Wi-Fi
The Peggy Hill Team Community Centre (PHTCC) is one of the City's three main recreation centres and offers recreation programs, activities, and services. Check the current drop-in schedule and get the most for your recreation dollars by purchasing a Barrie recPASS for yourself and/or your family!
Features
25-metre leisure pool with water slide, diving boards, water cannons, bucket drop, floor & wall bubblers
a separate toddler pool
2 Arenas: 350-seat capacity each 
Full-size air-conditioned Gymnasium: can be divided into two single gymnasiums.
3 air-conditioned meeting rooms: suitable for activities and meetings. Tables and chairs included.
Multi-Purpose Room: Capacity 100; tables and chairs provided
2 Activity Rooms: Capacity 40 tables; chairs provided
Fitness Centre & separate Aerobics Room
See Fitness Centres Information Sheet.
Outside to the south of the facility: playground, soccer fields and basketball courts.
Hours
Hours may differ on stat holidays, Christmas Eve, and New Year's Eve. Please refer to the PHTCC drop-in schedule for applicable hours during those times. 
Information Desk Hours
Monday to Friday
6am–10pm
Saturday, Sunday 
6am–7pm
Fitness Centre Hours
Monday to Friday
6am–10pm
Saturday, Sunday
6am–7pm
Ice Rental Hours
Monday to Sunday
6am–11pm
Youth Centre Hours
Thursday
5–8pm
Interior Naming Rights
Interior naming rights are available for Peggy Hill Team Community Centre's many amenities including the arenas, aquatic centre, fitness centre, youth centre, and multi-purpose room. Learn about sponsorship opportunities.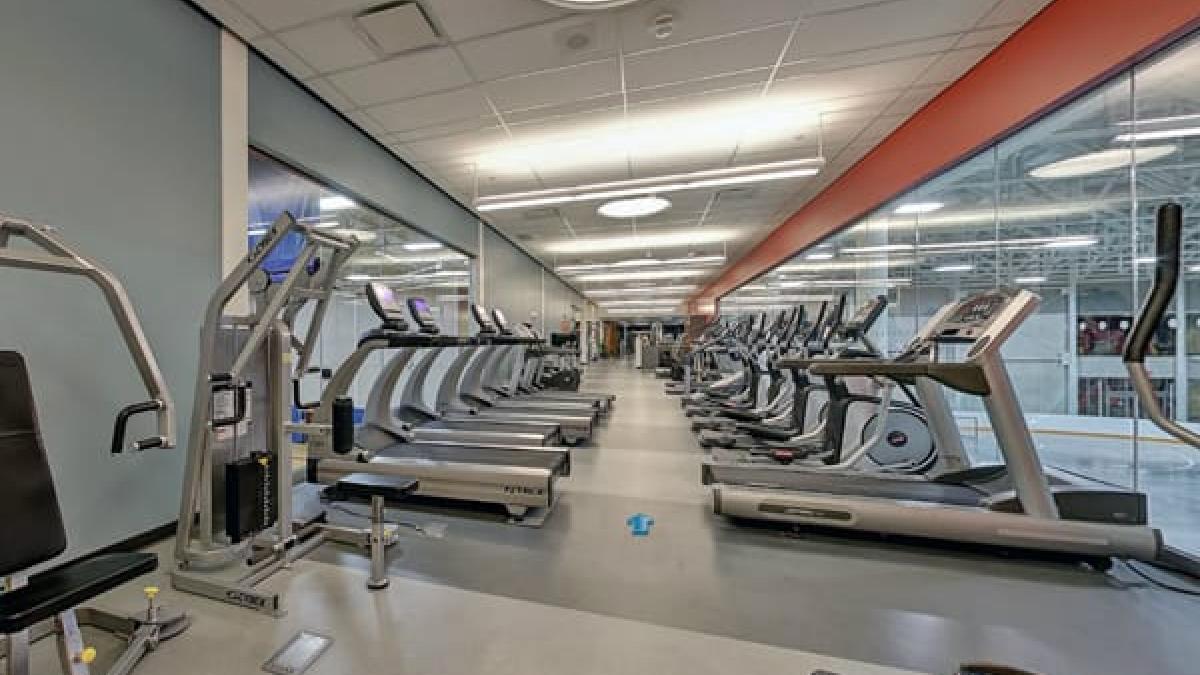 Youth Centre
The youth centre at the Peggy Hill Team Community Centre welcomes those aged 11–17, and offers programs and activities designed specifically for youth. The centre provides a safe, creative, active and community-based environment for all young people in Barrie to enjoy. Facility features:
1700 sq ft of space
Accessible
A Safe and Exciting Environment with a Games Room, Lounge, Kitchen and Computer
Volunteers Wanted!

Are you looking for volunteer hours or just want to give back to the young people of our community? The youth centre is always looking for young people and adults to volunteer. If you're looking for school hours, community service hours or just want a fun way to get involved in the community, please email rec.volunteers@barrie.ca.